McRay Crane and Rigging - Specializing in Quality Crane Rental for the Texas Gulf Coast!
At McRay Crane and Rigging, we move stuff!  Big stuff!  Heavy stuff. With a modern fleet of operated and maintained hydraulic truck cranes, forklifts, and tractor/trailers, we have the equipment, knowledge, and experience to move whatever it is you need to move. For over 30 years, McRay Crane and Rigging has served the Texas Gulf coast.  From bridge beams to 77 million year old fossils, we have lifted it all.  And while the jobs change, one thing remains constant-- our  commitment to safety, integrity, and your complete satisfaction.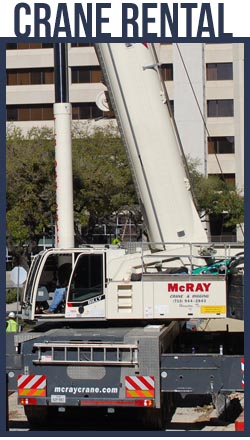 HYDRAULIC CRANE RENTAL
McRay Crane & Rigging owns and operates an extensive rental fleet of mobile truck cranes ranging in lifting capacity from 18 to 300 tons,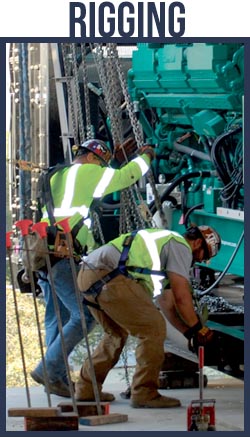 Rigging
Services
We have the ability to lift, relocate, set and align equipment of  all types such as chillers, boilers, manufacturing equipment, and much more.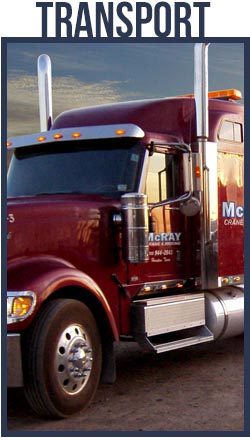 Transportation
Services
McRay Crane and Rigging owns and operates a full fleet of trucks and trailers to move you. We offer floats, lowboys, drop decks, and  more.
Storage
Services
McRay Crane & Rigging has both indoor and outdoor storage facilities where we can off-load, store and then deliver your equipment when you need it.